Note: Excerpts from Elder Bednar's talk are shown in italics.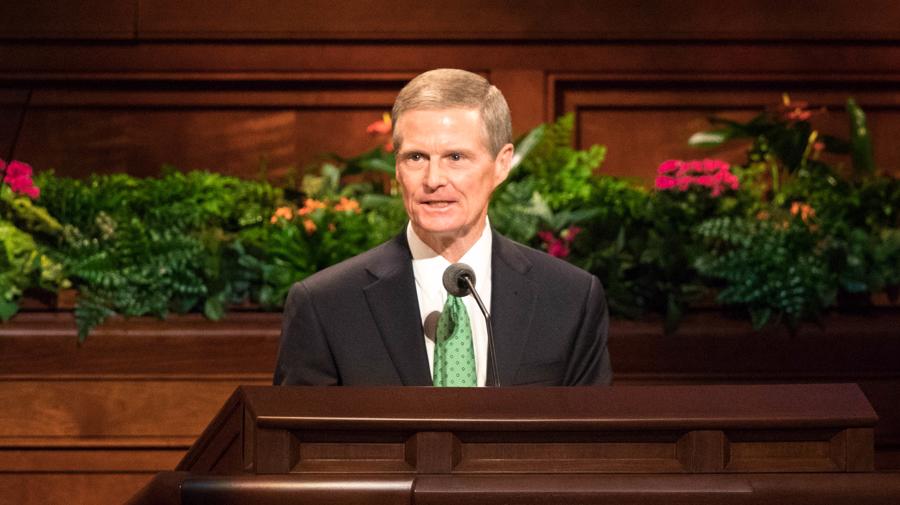 What is the difference between viewing gospel truths and Church programs as a rope and viewing them as a checklist of individual topics and tasks?
'Sometimes as members of the Church we segment, separate, and apply the gospel in our lives by creating lengthy checklists of individual topics to study and tasks to accomplish. But such an approach potentially can constrain our understanding and vision. We must be careful because pharisaical focus upon checklists can divert us from drawing closer to the Lord.'
What do you think Elder Bednar means by a 'pharasaical focus upon checklists'? 
'Just as a rope obtains its strength from many intertwined individual strands, so the gospel of Jesus Christ provides the greatest perspective of truth and offers the richest blessings as we heed the admonition of Paul to "gather together in one all things in Christ, both which are in heaven, and which are on earth; even in him.'
What does it mean to "gather together in one all things in Christ"? (see Ephesians 1:10).
Example 1: The Fourth Article of Faith
How does Elder Bednar's example of the Fourth Article of Faith exemplify his concept of truths being woven together like a rope?
Example 2
Which gospel principles does Elder Bednar weave together here?
The Saints to build Zion where they live
Building of more temples
The consolidated meeting schedule
The Family: A Proclamation to the World
The building of smaller temples
The Perpetual Education Fund
Caring for the poor and needy
Self-reliance
Emphasis on the Sabbath day
The adjustment to the Sunday meeting schedule
Changes to Melchizedek Priesthood quorums
Ministering
Can you see any links in these principles and initiatives? How do they relate to gathering together in one all things in Christ?
Elder Bednar said that we are living in a 'remarkable and revelatory season of the restored Church of Jesus Christ. The historic adjustments announced today have only one overarching purpose: to strengthen faith in Heavenly Father and His plan and in His Son, Jesus Christ, and His Atonement.'
'Sometimes we think of the Restoration of the gospel as something that is complete, already behind us—Joseph Smith translated the Book of Mormon, he received priesthood keys, the Church was organized. In reality, the Restoration is an ongoing process; we are living in it right now. It includes "all that God has revealed, all that He does now reveal," and the "many great and important things" that "He will yet reveal." Brethren, the exciting developments of today are part of that long-foretold period of preparation that will culminate in the glorious Second Coming of our Savior, Jesus Christ.
This is one of the most remarkable periods of the world's history! Ancient prophets yearned to see our day.' (Dieter F Uchtdorf, General Conference, April 2014)
In what ways do the recently announced 'adjustments' work together to strengthen faith?
'I began my message by highlighting the strength that is created as individual strands of material are twisted or braided together into a rope. In a similar way, I promise that increased perspective, purpose, and power will be evident in our learning and living of the restored gospel of Jesus Christ as we strive to gather together in one all things in Christ—even in Him.'
What can we do to receive this promise?